Top 15 Home Features That Will Sell Your Home Fast—and for More Cash
It's one of the (many) high-stakes gambles of homeownership: that awesome new feature or design improvement you've been wishin' and hopin' (and of course savin') for might ultimately hurt, not help, your place's resale value. After all, times and tastes change, and eventually most homeowners will become home sellers. So how do you know that today's sleek, new quartz countertop won't become tomorrow's eye-scorching popcorn ceiling on the open market?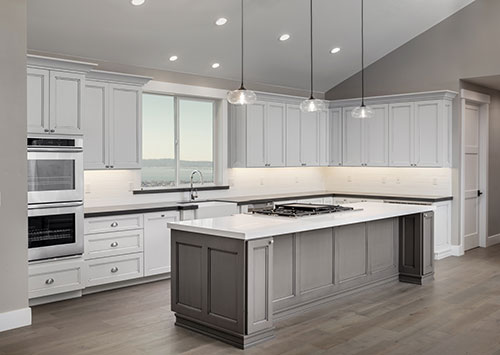 Relax, we're here to help you suss it out. Realtor.com®'s data team searched to find the home features that can help folks sell their home the fastest—and for the best price. We narrowed our list to the items found in homes with the highest list prices that went under contract the fastest. It's a high-value sweet spot.
There's plenty on the line here. Homeowners spent more on upgrading their homes in 2017 than in any year since 2006, according to the most recent Joint Center for Housing Studies of Harvard University study—an average $12,361 in discretionary spending. Much of that went into upgrading kitchens and bathrooms, the top room remodels, according to home design website Houzz.
"Anytime a buyer can walk into a house and see it already has the features they want, that's a huge bonus for the seller," says Anna Maria Mannarino, who runs her eponymous interior design firm in Holmdel, NJ. "If buyers feel they need to add key features or designs, they're going to calculate how much it will cost and then lower their bid."
To figure out the top home features, we dug through more than a million single-family home listings on realtor.com in February. We calculated a median price and days on market for each abode with one or more of the 70 popular features we evaluated for this ranking. Features in homes that took longer than 84 days to sell, the national median, were cut from our list. We also eliminated amenities, such as high ceilings, that are difficult—and expensive—remodels.
So what are the most profitable home features for sellers hoping to close quickly? Here are the big 15:
Chef's kitchen/gourmet kitchen
Theater room
Home gym
Three-car garage
Solar panels
Quartz counters
Exterior lighting
Tennis court
Home office
In-ground pool
Mudroom
Security system
Fireplace
Smart home features
Walk-in closet